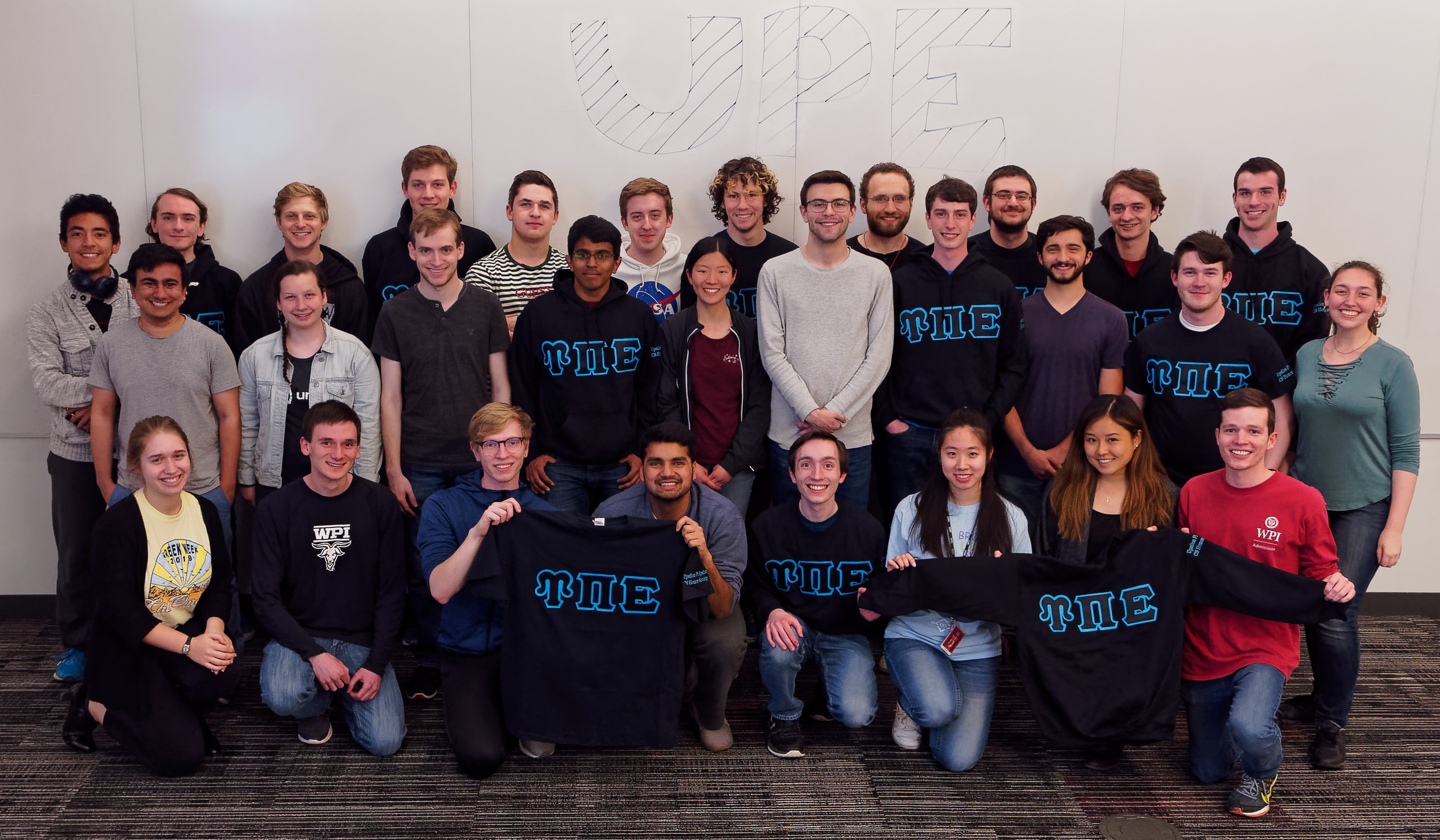 Upsilon Pi Epsilon (UPE) is an honor society founded in 1967 to recognize scholarship and professionalism in the Computing Sciences. In the years since then, over 120 institutions of higher education around the world have established UPE chapters. It is the only international honor society for the Computing Sciences, and has been officially recognized by both the ACM and the IEEE Computer Society.
About Our Chapter
The WPI Computer Science Department's chapter was formed in 1974, as the first chapter in Massachusetts.
The Alpha Chapter of Massachusetts was officially recognized in a letter dated September 5, 1974.
It is the seventeenth chapter worldwide.
Dr. Norman Sondak, Department Head of the Computer Science Department, was the original faculty advisor.
The first induction, held on October 21, 1974, saw the initiation of 8 members, including Dr. Sondak.
Bruce Keith (75) was the original student chairman.
Contact Us
Contact our chapter at upe-officers@wpi.edu or submit the form below.